Ok. I have seen and have added to my game, the mods on WHM, Zenith gear and I forget what else by Mutsumi (spelling?) that makes them look like dresses kinda, with lower neck lines, sure everyone has seen those. Thought I had seen a Black Cloak mod, but cant find it now, and so i just edited my own.
Now, my problem. I would like the pretty flower. Anyone have a Mithra mod, of a cloak that has the head edited with the flower? I know I saw one somewhere, prolly Xoops, cause I cant ever navigate it well, let alone find something over again LOL. I am gonna post the pics of me using edited whm head with my cloak so you all get the idea, plus link to my files, if someone could just whip one up for me :lol: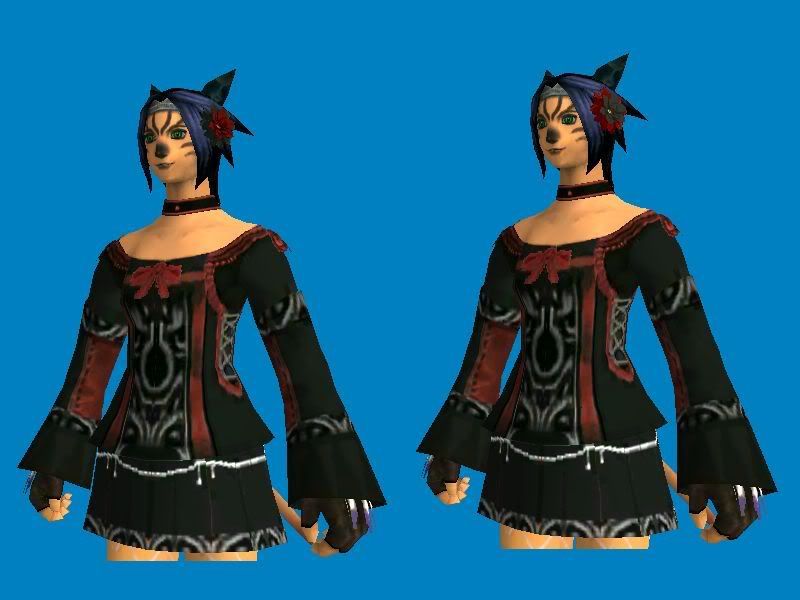 - Included in Zip file is both flowers btw.